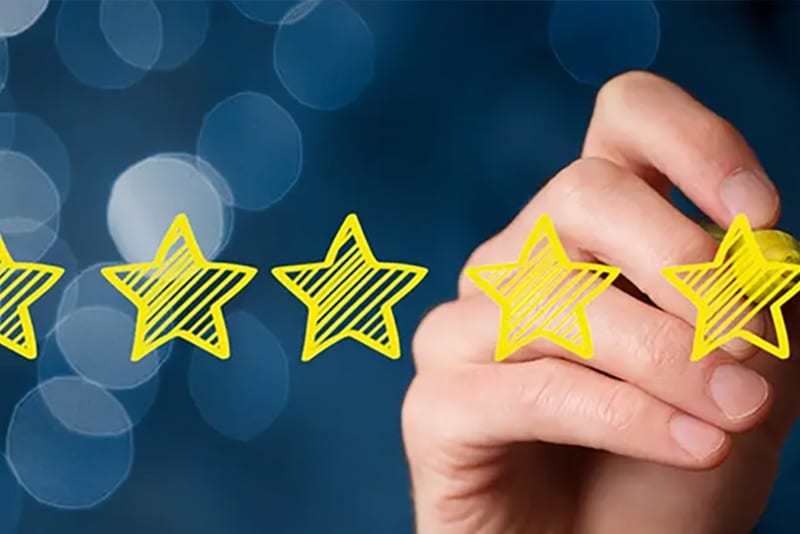 Our testimonials reflect our customer's experiences with our teams over the years.  So, we thought we'd share those with you so you could get a sense for working with us.

Internet Strategy
Our clients have come to realize that website projects have evolved over the years.  Today, websites are only one piece to the overall internet strategy.  It's where it all begins.  Beyond that, new pieces are required, including:
establishment of a broad internet presence,
escalation of Search Engine Optimization (SEO),
increased email marketing and ads.
Central Alberta Web Development, Inc is experienced in delivering all of these pieces and stands ready to continue to do so for all our clients.
Projects
Over the years, our projects have ranged from simple basic websites to full blown business systems.  Our testimonials reflect these differences.  We included all of them in hopes of providing you with exactly what you need to form an opinion.
Broad Set of Services
To help understand the many pieces required today to achieve a business's internet strategy, we've provided a list below.  These are the services you can discuss with us when we define your strategy.
Basic Design & Setup
Online Branding
Website SEO
Mobile Readiness
Website CMS
Custom Programming
Database Integration
Email, Text, Alert Integration
Advanced Programming
Phone & Mobile Apps
Hosting
Security, Backups, Performance Tuning
Establishing an Online Presence for client
Managing Ongoing SEO for client
Managing Internet and Email AD Campaigns for client
Consulting to Client on Technical & Marketing Strategies
Doing Graphic Art Work for client
Other Necessary Tasks
Goals and Budget
Other differences between our testimonials, were the project goals and budgets to which we delivered.  So, some of the testimonies will reflect that.  In spite of the differences, we employ a standard approach with our clients to help deliver within these differences.  We do so by meeting with them and defining these up front so as to provide a plan and a quote.   We then use these to guide the project to delivery.  When the client needs more beyond these, we draw up additional plans and quotes.
Today, we continue to support many of these clients with ongoing services as they add goals and budgets to their internet strategy.
Our website was in need of serious attention, so we called Central Alberta Web Development to ask for help. Was that ever the right decision!! They spoke with us about what we would like to see updated and changed, then started sending ideas for our consideration almost immediately. They understood the direction we wanted to go and turned our thoughts and suggestions into reality. Everything was accomplished quickly and efficiently with an end result that was the best, better than anything we had imagined. Thank you so much for your expert knowledge and creativity!!

Executive Builders Group

I received Central Alberta Web Development's contact info from a referral. They were so responsive to my needs immediately. They literally took the vision from my mind and had it on the computer the very next morning. From then on, it's been a marvelous support system, from web updates, to email glitch repairs. The turnover times for web support needed in today's times are very demanding. CAWD stepped up and proved they're capable to handle these demands in short order with the best web design. Patience, mixed with contemporary ideas, CAWD is a certain home run. Thanks for everything!!

Scarlett Built Homes

When we first contacted Central Alberta Web Development we knew we needed a really great website and logo to help market our horses. The finished product is better than we had hoped. CAWD's team is very knowledgeable, and frames their suggestions around what is sensible for the client. I especially appreciated that they listened carefully to what I had to say, and then gave advice accordingly to help us make the right choices for our website. We recommend CAWD to anyone who needs the best web design completed in an efficient manner. Thank you so much, we are proud of our website and logo!

Wandering Trail Farm

What an experience! I just want to say thank you to the team at Central Alberta Web Design. I approached them with an idea, and they made it happen! A very professional group that brought my idea to reality in front of my own eyes. From the countless hours they spent building my site, to the brainstorming sessions that improved and enhanced my business idea. With out a doubt best web design, I would highly recommend them to anyone needing a website that is extremely clean and incredibly functional! 10/10 in every aspect!!

Residence Red Deer

My experience with CAWD has been the best, better than I could have anticipated. I came to them with just an idea, and they actually listened to me! They took the time to learn and understand my 'vision', and then with their knowledge, experience and passion, they helped me create my site. What I found to be the most exciting was their willingness to provide guidance whenever I needed it. This was instrumental in helping me create a useful and comprehensive site. And now that my site is about to come to life, knowing that I have them for continued support, I have the confidence to move forward in any direction my venture takes me. Thank you CAWD for everything!!

My Quote Manager

Central Alberta Web Development created the website for the Lazy M Lodge in late 2009. After meeting with CAWD and discussing the concept we wanted our retreat to portrait, they used the best web design and their creative talents to complete our amazing website. Throughout the four years we have not experienced any down time with the website, a very stable host. With CAWD's assistance we continue to modify, improve and perfect our website and have received numerous compliments on it's design and ease of use. We highly recommend Central Alberta Web Development Inc. as an amazing creator and hosting of websites.

Lazy M Lodge

I recently started a new business. I was well aware that in today's world of marketing, a good website was a must. I contacted Central Alberta Web Development for assistance. They helped me design and develop the best website that not only promoted my business but helped me to explain what my company was all about (text, images & design). I knew nothing about the process. But CAWD helped step me through it. I found her very knowledgeable and genuinely considerate towards me and my website requirements. They made it all happen. Everything I wanted and expected – and more. Thanks CAWD for your work and professional attitude. Thanks for helping me create a tool that my customers can use to familiarize themselves with my services as well as make informed decisions from.

A-Triple-M Contracting

CAWD was easy to work with and catered to all of our specific requests. Our website now has a professional look we can be proud of.

Haulin' Acid

After having three horrible experiences with previous web designers, I approached CAWD with my project. They understood exactly what I wanted and needed my site to do. The design work was amazing, everything runs smoothly & does what it should. I'm extremely happy with my website!

Cyber Designs & Black Lilacs

Gazelle Group of Companies has three different companies each with a unique client base and different marketing challenges.  Central Alberta Web Development has excelled in meeting these challenges, by developing a specialty web page for each of these marketing challenges. We had Central Alberta Web Development design and develop our web presence which included upgrading our SEO and CMS requirements. Some of these challenges included a Business to Business purchasing process, upgrading a logo,  a new and fresh design for all the web pages so that each company retains its own identity while still being part of the Group of Companies and many other such details.   They have walked us through several processes including upgrading servers for our emails, which are linked to our websites. An overall budget was presented to us for each web site.  These budgets were respected and we were treated very fair in this regard. The effect of all of this was not only a professional updated look from our previous web presence, but also an increase of people finding our products, and then those same people staying on the web sites and gathering the information that they are looking for. I have and will continue to recommend these services to anyone looking to increase the web traffic on their web site.   Central Alberta Web Development has been the best web design experience by far.

Gazelle Group of Companies

Fantastic service! If you would like something done well and efficiently then ask CAWD. They are prompt, intelligent and incredibly well read and up to date with the best web design. Interested in designing a website? Then just give the job to CAWD and let them go. You will not do it better yourself! We thought we could until we asked for some advice. It was then we realized why we were are all born to do something and something well.

JJams Tims Tim Hortons

Our experience with CAWD was excellent. High accolades to the best pricing, the quality, the timely delivery and the ongoing support. We strongly recommend Central Alberta Web Development if your looking for the best web design!

Goldec Hamms

As a growing company who needed to step up our online marketing presence we hired Central Alberta Web Development and have never looked back! Working with CAWD made it fun and easy to get the "wow factor" website I was looking for. Besides receiving numerous compliments over the years from our customers about our website having the best web design we also garner top ranking with CAWD's search engine optimization services. The biggest compliment any business can receive is repeat business and this year I will be freshening up our website "wow factor" with CAWD once again!

Black Dog Drilling

Central Alberta Web Development has done an amazing job on my site! They were great to deal with, they explained how the search optimization works and how we can drive a lot of business to my site! I would definitely recommend Central Alberta Web Development for the best web design and the best pricing! Thank you Central Alberta Web Development!

Empringham Disposals

Central Alberta Web Development Inc. has been helping us to design a new website for our church. CAWD provides helpful tips and advice about all aspects of our site. They have helped us to develop an organizational schematic to get started and has been wonderful about our time and budget constraints. We would definitely recommend this company to anyone who is looking for the best web design that will truly reflect their business or organization.

Knox Presbyterian Church

When we first had an internet presence, we had our own web designer. When she decided to retire, I must admit I was a little unnerved and overwhelmed at the thought of finding a web designer to replace her. 99% of our business happens because of our presence on the internet. I knew that the site must be professional and be an honest reflection of who we are. In our business it is imperative that new material/pictures sent to the web designer must have a quick turn around time. After contacting several designers and coming away with less than a great gut feeling my daughter sent me a link and told me to call Central Alberta Web Development, Inc. The first thing that struck me immediately was that they knew what they were talking about. It was refreshing to know that this was their full time business and they treats it as such. Homestead Morgans is a large web site featuring hundreds of pictures and links joining numerous pages. It was a huge undertaking not only installing a management system but also changing host servers. I know full well just how time consuming it was to go through each photo and reformat it to the new system. Despite the massive undertaking our website was reformatted and up and running on the new server well within the time frame I had been quoted. There were a few glitches along the way but what really impressed me was that as quickly as I identified them, they were fixed immediately. The glitches were such that only I or someone very familiar with our horses would have caught. I have not one single reservation about recommending Central Alberta Web Development, Inc. If you want your web site to be a true reflection of your business and your updates handled effectively and efficiently then I suggest you call them.

Homestead Morgans

Our company had used another website consultant to create a website for us with terrible results. After this disappoint with developing a website we were understandably reluctant to hire another consultant without doing our due diligence. We met CAWD at a trade show in 2008 and discussed how their company could solve our website dilemma. After several phone conversations and emails we decided to use the services of Central Alberta Web Development to create our website and are very pleased with the result. Our office and the Central Alberta Web Development office are located a considerable distance apart so our consultations were carried out using long distance phone calls and email. CAWD spent many hours on the phone with us discussing the look and objective of the website and patiently creating over a dozen iterations of the website, which she emailed to us for our feedback, until they was sure we were happy. In fact, CAWD purchased a new font just for our site. We would recommend and have already recommended Central Alberta Web Development to our colleagues and friends for the best web design.

Certified Irrigation Design

Diamond Valley Gas Co-op has been working with Central Alberta Web Development for the last while in preparation on our new web site. We wanted a web developer that had a good track record and one that could provide us with professional service – we feel CAWD provided us with that. They were very accommodating in meeting with the board to assess our needs and in the creation of a web site to effectively communicate to the co-ops membership and all those viewing the site. We look forward to completing our web site design and having a product that can provide our company with a usable tool for the years to come –this all made possible with the services provided to us from CAWD who we believe has the best web deisgn.

Diamond Valley Gas Co-op

Central Alberta Web Development designed the look of our web page for G.L.D.C. Gas Co-op Ltd. They did a great job and the format is very easy to maintain for our office staff.

Gull Lake Gas Co-op

Having never had our own website before, we really had no idea where to start but CAWD took the time to explain our options and skillfully guided us through the development and implementation process. During this time we felt that we were listened to and CAWD's team took the time to understand our business goals and incorporate those into the final design; their business acumen and flair for marketing and design were integral to making this a successful partnership. We were extremely impressed with the final product and the fact that we are able to easily make updates and modifications thanks to an exceptionally easy backend system is a true bonus! Both during and post- implementation, we had exceptional support and our quirky questions were answered quickly and with great professionalism. We would have no hesitation recommending CAWD to any business looking for the best web design.

HR Cures

CAWD has impressed me with: the concise clarity you brought to my challenge of stepping into the web world; and your creativity with attention to detail that produced a warm yet compliant website. The ease of your content management system to help me manage my content was key, too. I can best sum up my experience as " professional with personality". So, thank you again for everything you've done for me. All the Best!

Invest to Grow

Hi CAWD….Just a quick note to thank you for building a great Web Site for Our Company….It really needed and overhaul, and you did that so well…Have had several comments since its launch….Keep up the good work…Many thanx again…

Clews Management

In a fast paced digital world, clarity can be overwhelming when selecting the right partners to align your business with. Creating an "on-line" business presence, it is imperative to have technological know how and strategic marketing solutions. "Digital Connections" are necessary today, yet still the "Human Connections" are the creative power and energy that deliver the product and message in a profitable way. I am honored to send this testimonial for CAWD's team. When starting a new business, it was this personal connection that made all the difference. As the On-Line marketplace is fluid, you need to count on flexible, experienced, dedicated, principled and highly valued professionals that remain ahead of the discernible trends in design and technological operations. I am grateful to CAWD for the excellence taken creating and delivering my on-line connection to the marketplace.

Restoration Spa & Body Clinic

CAWD has taken control of our website with confidence and professionalism, they work in a timely manner, and we welcome their independent workmanship.

Janet & Janes Med Spa

KevRan Developments (2011) Inc. would like to thank CAWD for the great work on our company website. We appreciated you taking the time to address our concerns and implementing the changes as required. The CMS has proven to be a real benefit and it is so easy to update our website as needed. As we regularly update our site, this has been a real bonus in managing the changes. It is always a pleasure to deal with CAWD and we look forward to working with you again as the need arises. We would highly recommend your company to anyone looking for the best web design as it went smoothly and you were a pleasure to work with!

Kevran Developments

CAWD's design ideas and images have won unanimous approval from the north and the east. Thus far, CAWD has reflected very well what we are hoping to achieve visually with our web-site. Keep up the great work!

Ullulaq Inuit Arts

Central Alberta Web Development has the best web design! I wish there were more people like them to work with!!! CAWD did two of my business websites.

Armor Tools & PSI Rentals

I contacted Central Alberta Web Development in order to create a dynamic website for my dental office. My first response back from CAWD was returned in a timely manner. After some telephone conversations and emails, a plan was designed in order for me to be actively involved in the creation and content of my new website. Whenever I needed their advice, CAWD's staff was extremely patient and helpful. Basically, all I had to do was send them the text and photos and they did all of the "behind the scenes" work. I would highly recommend Central Alberta Web Development for any business wanting a new website or wanting to upscale an existing one with the best web design around.

Shawna Nesom Dental

CAWD has done a great job for us. They are professional, resourceful and in tune with the latest technologies. We would recommend them to any business large or small they have the best web design.

Johnson Well Control

Central Alberta Web Development will guide you to website success. If your interested in an on-line presence save your time/money and go with these Pro's.

Nomads E-Commerce

CAWD provided the best graphic design, user interface design and usability guidance for our website. Not only did they do a great job on the graphics to brand our site but they were instrumental in providing insight into standards and best practices for user interface design and usability. We will definitely be using CAWD's services in the future.

Interactive News Net

I want to thank CAWD for creating my website – I am very impressed with the results. And, would not hesitate to recommend them to my friends and family!

LeviRIO Homes

We, at Goodmen Roofing, had the pleasure of working with Central Alberta Web Development throughout the advancement of our website. The experience was stress-free and CAWD was very supportive with their knowledge and expertise. Central Alberta Web Development offers exceptional service at the best price.

Goodmen Roofing

They have done a wonderful job with our website. It is clear, colorful and very professional. Even better is the service I receive when I need something updated. Updates are made quickly and efficiently. Also, search engine optimization has added more visibility and prominence to our website. We truly feel we were given the best web deisgn at the best price. Our experience with your company has been great - Thank you."

C.Y.A. Rentals Ltd.

I love the CAWD team for the work they did to put my website together. It has beautiful graphics that flow together nicely to present a very clean and elegant presence. I recommend CAWD to any person or business looking for the best web design at the best price.

T L C Boutique

I love my site and look forward to working with CAWD in the future.

Wild Forest Bengals

We had a bad experience with a previous provider, and came to CAWD in hopes that our website could be finished and launched. CAWD was very detailed in there approach and offered solutions and fixes to the problems that we presented. I would definitely recommend them to anyone that is looking for a web developer who has the best web design.

Gentex

I really liked the design aspects of my site! Custom logos, backdrop design and layout. I love the revolution slider on the home page showcasing my company's work. The color scheme suited my vision perfectly. Now, with the website, we have a professional platform to welcome new customers to. It's great!

Beauty Mark Productions

I just wanted to take a minute to drop you a line to comment on our new Website.  Both the layout and flow is fantastic! The leading edge technology you used, the experience & knowledge you applied, and the time you took to learn what we wanted, made this a winner! We did not know what we were looking for, but wanted a modern looking website. By spending time with you to find out what was possible and by working with you to do it, the job was easy. Feel free to send this recommendation to your current and prospective clients, and have them feel welcome to contact me with any questions.

Clews Managment

I was totally impressed with the time and consideration that CAWD put into our first consultation, we spent about an hour discussing my business, what I was trying to represent, who my target audience would be and how an internet site operates and triggers the search engines.  CAWD with their business marketing background was a great sounding board for my branding and how important all these things are in presenting my company in a professional manner.  They provided me step by step suggestions on where to start and the tools to do that.  Once I supplied them with the criteria they needed they began to work on the design of the website.  I did not have a vision on how I wanted this but I have to say that when I saw what they did I was totally impressed and excited.  My website looks professional, clean, easy to navigate and best of all I feel it captures what I intended for my business. They were a great resource before during and after the launch of my site. I also spent an hour training session with the site developer on how to maintain and make changes to my site; but best of all this whole session was recorded and sent to me for future reference.  I recommend Central Alberta Web Development as a great local business that has the necessary business knowledge and skills to help any business create a website that will have impact in the electronic marketing environment.

Red Deer Mediation

We were very pleased with the website that CAWD created for us!

Reg Cox Feed Mixers

We are extremely happy with the look, feel and quality of our website. The final product was better than we could have imagined. They were wonderful to work with. They listened to what we wanted and exceeded our expectations. We definitely recommend them to anyone looking for a well designed and creative website!

Langan Site Services, Inc.

Central Alberta Web Development, Inc. was contracted to do our first website for Grizzly Rig Support, Inc. We are very happy with the finished product and on going service they provide for us. They were fast to respond and to help us with our questions and needs to this day. We would be happy to recommend them to others in Red Deer and Sylvan lake community.

Grizzly Rig Support, Inc.

Central Alberta Web Development, Inc has been wonderful to work with!  Our design was done in a professional and timely manner and at a reasonable price.  Any changes we have asked for have been done immediately and, from our view point, with pleasure!  We are happy to recommend them.

Olive Oil New Zealand

I used CAWD for my growing business and wanted something very professional that depicted what we are really all about. CAWD was able to bring my vision to life. They were patient with me and created a website that truly showed what we were all about.  My constant changes and after thoughts were handled quickly and with the utmost professionalism.  If you need a website, this is the company to use.  They guided me through the process to create a site that I am so very excited to show off to people.

Mud Creek Medics

Central Alberta Web Development, Inc. was contracted to do our 4 websites.  We were very pleased with the results. The work was professional, timely and of good quality. The team was and continues to be responsive to our needs.  We would be happy to recommend them to others in the Red Deer business community.

Lube Stop